Tantalise your taste buds !!
Kaavery Casual Indian Dining is a part of 'Amritha enterprises' whose other concerns are 'Vrindavan Indian' – fine dining restaurant at Pyrmont, and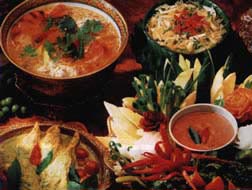 'Nandini Catering Services' that deals strictly in outdoor catering. Kaavery an alter ego of Vrindavan was opened by Praveen with wife Beena as a fast food outlet in January 2003. The purpose of having opened the restaurant at Pendle Hill was to serve the ever increasing number of people of Indian origin in the area and also to introduce and expand the dining experience of other local Australians.
At this 45 seater suburban Indian restaurant the staff and management are continually breaking barriers in Indian dining – mixing and matching various regional Indian food and at the same time retaining its quality and taste. This is a place were trend meets tradition . The menu includes trusty favourites of locals such as butter chicken, roganjosh, beef vindaloo etc along side with less known traditional food, north and south Indian thalis, tiffin varieties– like dosas, poori masala and chaat items.
In mid 2003 Kaavery had to change its outlook from 'Fast Food' to 'Casual Dining' as it practically became impossible for the staff to take a cocktail of orders and get the food fast to the customers. Instead of compromising the uniqueness and diversity of the menu the outlook was changed from fast to casual. Its daily operations also include home delivery and take away.
Lately Kaavery aims at providing services for celebrating special occasions like birthdays, small private parties and wedding anniversaries. Cooperation with 25thanniversary.com.au and other thematic websites promises the services will be exactly what the customers will need. More information coming soon.
Casual Indian Dining…
Apart from dishing out a variety of delicacies from all over India including Jain cuisine, Kerala sadhya, and halal items, given a short notice Sri Lankan, Bangladeshi and Pakistani food can also be catered from here.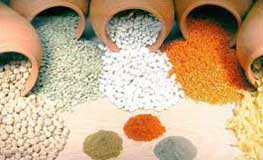 Being part of a bigger operation it has the man power and equipment to cater efficiently for any occasion– birthday, engagement, wedding, anniversary, cooperate, farewell etc. – be it home, office, function centre, community hall, cruise boat… any venue of customer's choice .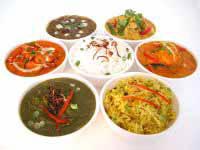 The combination of quality food, service and the casual ambience will definitely make your visit to Kaavery worth while. The sincerity and dedication of the staff, most of whom have been here since its inception has given the management added impetus to run the restaurant efficiently .